When I first saw the Configuration Manager plug-in in SAS Management Console 9.3 I wondered where everything had gone! As you can see in the image below the list only contained four items!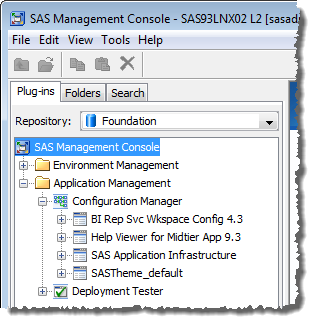 I was expecting to see a nice long list of items like there is in this screenshot from SAS 9.2 …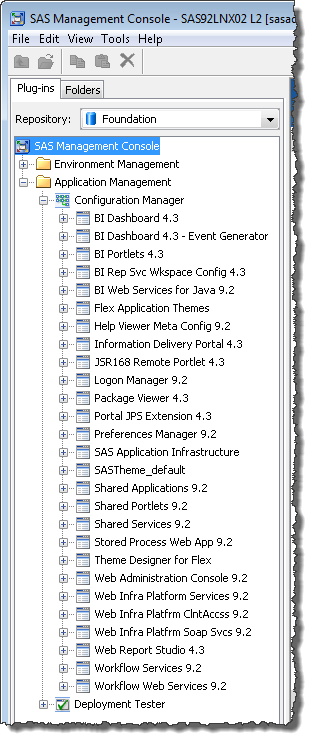 Surely something was wrong? I have to confess when I saw this the first thing I did was to go looking through my SAS 9.3 install logs looking for errors. I couldn't find any … ??? Puzzled, I went back to the SAS 9.3 Configuration Manager plug-in to take a look at what was there. As it turned out I was a bit keen to go looking for errors because when I expanded the 3rd item, SAS Application Infrastructure, hey presto there were all the missing items I had been looking for. Not missing, just rearranged.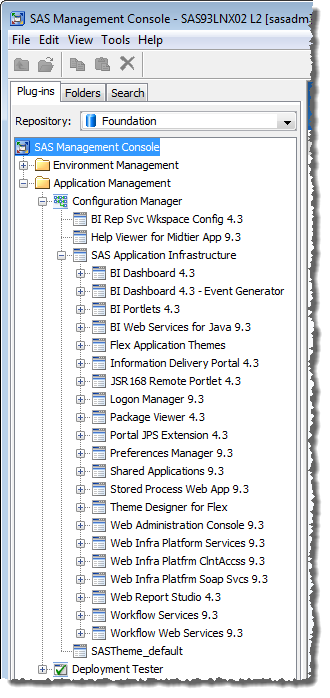 Mystery solved, feeling a bit red-faced though. I'm always telling people to check the logs but maybe sometimes its worth clicking around a bit first ;)