Last year I posted some information about a new Metacoda Auth Domain Reviewer plug-in that was planned for Metacoda Plug-ins 6.1. That Auth Domain Reviewer is now available with the recent Metacoda Plug-ins 6.1 R1 release and you may notice that it looks a little different to the screenshots I posted back then … it now has a Libraries tab.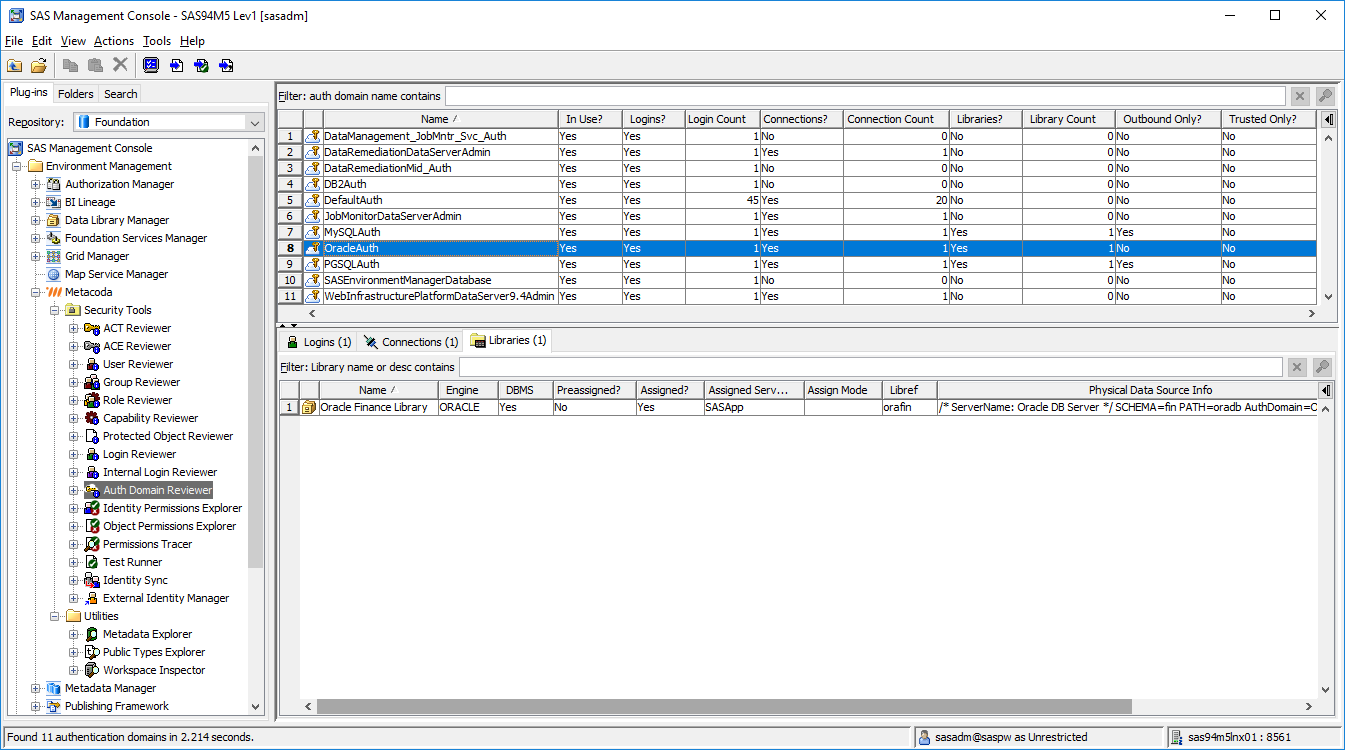 The Libraries tab as was added based on feedback we got during early access testing by customers. They told us they would like to be able to see, for a selected authentication domain, all of the SAS® software libraries registered in metadata that are associated with that auth domain. That sounded like a great idea so we added it!
Thanks to those customers that suggested it and please keep those suggestions coming!
If you'd like to try out the new Auth Domain Reviewer plug-in you can login and download Metacoda Plug-ins 6.1 R1 from the Metacoda Customer Portal. If you don't yet have a Metacoda login you can register for a free 30 day evaluation license to try the plug-ins in your own SAS platform installation.