One of the nice enhancements in SAS® Management Console 9.4 is the addition of a point & click method for creating a Metadata Bound Library. Metadata Bound Libraries have been available since SAS 9.3 M2 but prior to SAS 9.4 you had to write proc authlib code to set one up (see this prior post for an example).
Many of the SAS platform administrators I meet have an IT admin background, not necessarily a SAS coding background, so this addition of a point & click method in SAS 9.4 will certainly make it easier for people to take advantage of metadata bound libraries. I find it makes it easier and I do have a SAS coding background. I don't create metadata bound libraries every day, so I haven't committed the syntax to memory yet :). Using the point & click method can be quicker than tracking down a code example.
Starting from the Folders tab in SAS Management Console 9.4, navigate to the /System/Secured Libraries folder. Right mouse click over the Secured Libraries folder and select the New and Secured Library menu items.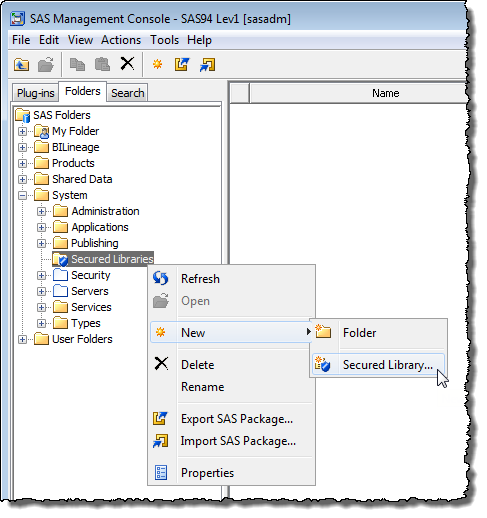 In the New Secured Library wizard, provide a name and description for the secured library, then click the Next button.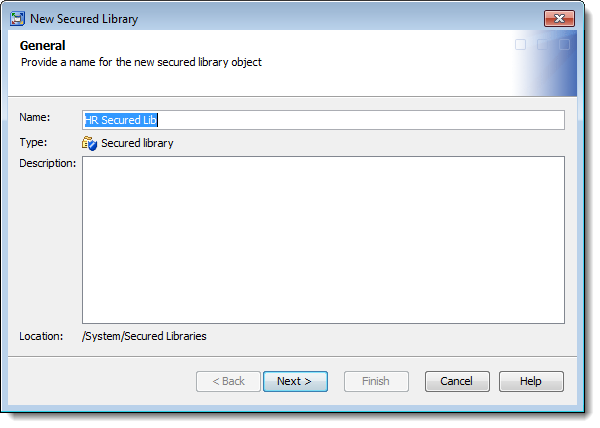 On the following page, pick a SAS application server, specify the file system path for the folder containing the SAS tables to be secured, provide a password to secure the library, and click the Finish button.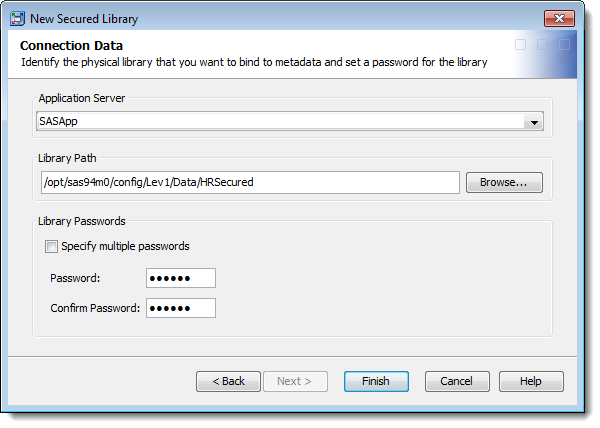 A status dialog appears once the secured library and table objects has been created and the physical tables appropriately modified.

As a bonus you can also view the SAS log, including the wizard-generated proc authlib code.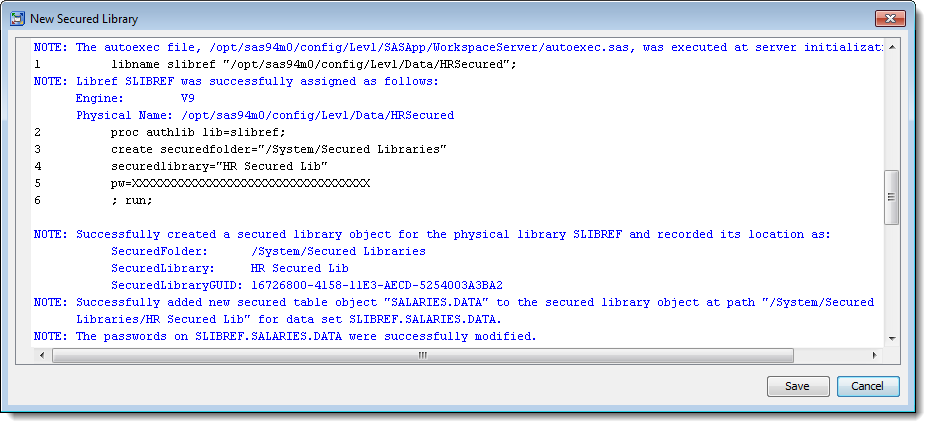 I think this is a great addition to SAS Management Console 9.4 and I imagine this new user interface will make metadata bound libraries accessible to a wider SAS admin audience.