When I apply a new SAS license (setinit) each year, sometime I forget to also update it in metadata. I might not even remember until I get an email from the SAS platform itself:
From: SAS Platform
Subject: SAS Product Expiration Notification
To: Me
Your license for SAS product name on sas.example.com has expired. Please contact your on-site SAS support personnel to obtain your updated setinit information.
"on-site SAS support personnel" … hey that's me! I feel embarrassed that I forgot … again!
So, what if you want to be a bit more proactive and double-check whether you have an up to date SAS setinit in metadata? Well, a nifty new feature was added to SAS Management Console back in SAS 9.4 M2: navigate to the Metadata Manager plug-in, right click over the Metadata Utilities folder and select the View metadata setinit details… context menu item.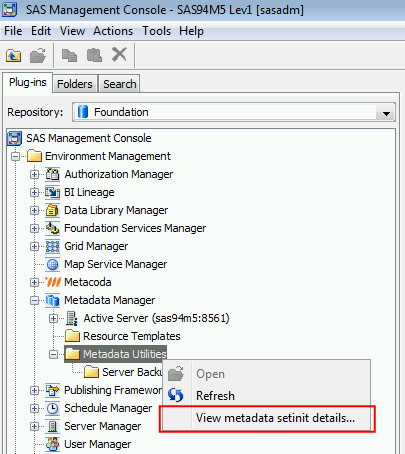 … after which you will see the Setinit details in metadata dialog where you can review the dates to see how current it is (or isn't).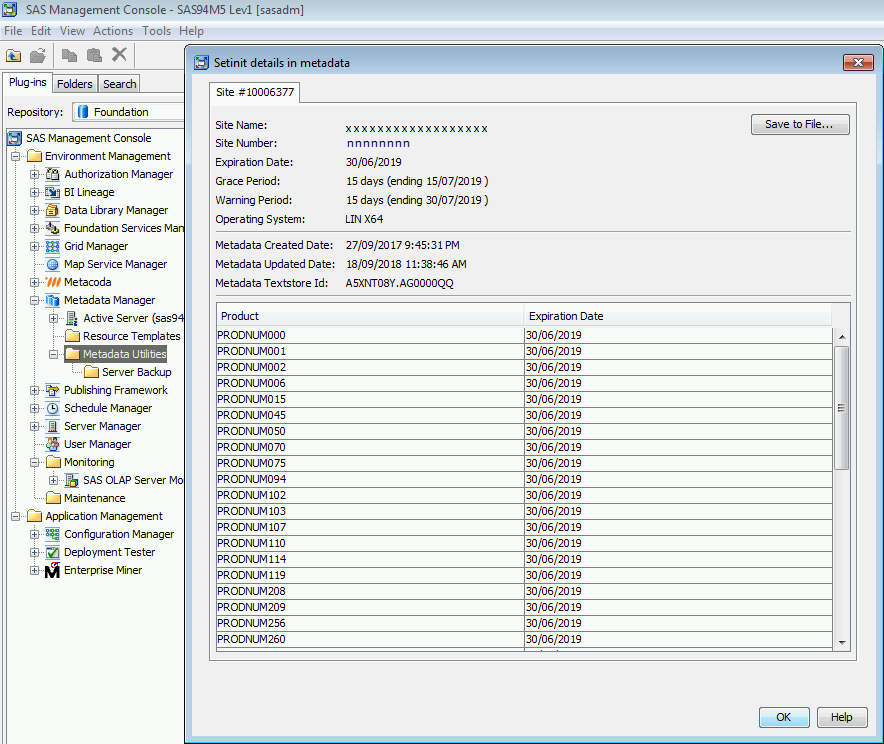 For more info on this topic, including how to update the SAS setinit in metadata, see Managing Setinit (License) Information in Metadata in the SAS 9.4 Intelligence Platform: System Administration Guide.